I combine different media to explore themes that intrigue me--ideas about fault lines, hidden symbols, industrial detritus, life stories, etc. The materials I choose are part of that expression as much as the images, shapes, and colors. It boils down to feelings and how to connect what I imagine or sense to a concrete form.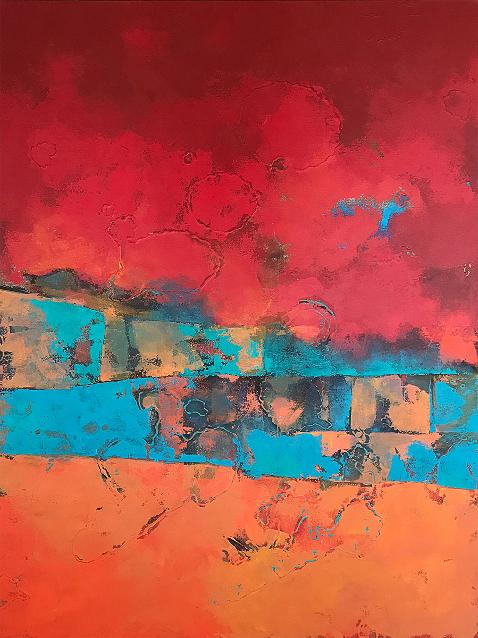 Mapping the strata XV
(PWG392)
mixed media on gallery-wrapped canvas,
48 x 36 x 1.6
If you would like to be added to my e-mail list for announcements, please sign up below. I promise I will not use your e-mail address for anything else!
All images are copyrighted © by Rebecca Nolda. The use of any image from this site is prohibited unless prior written permission from the artist is obtained.