I'm fortunate to be one of four artists exhibiting in the month of November in one of my favorite venues! I'll be joining Mary Lee Dereske, Erica Wendel-Oglesby, and P. K. Williams. Stop by and see us!
Sunday, Nov 4 - Friday, Nov 30
Opening reception: 2-3 pm, Nov 25, 2018
Las Placitas Presbyterian Church
Hwy 165 at 7 Paseo de San Antonio
Placitas, NM 87043
The Placitas Artists Series features a concert on November 25 with Willy Sucre and Friends, Piano Quintets.
The concert begins at 3 pm. Tickets are available through the
PAS website
.
I'm so pleased to be part of the 34th Annual Juried Exhibit for the
National Collage Society
! The catalog is available online--there are some beautiful collage pieces in this year's show.
Click here
to view a copy of the catalog. (All of the artists are in alphabetical order.)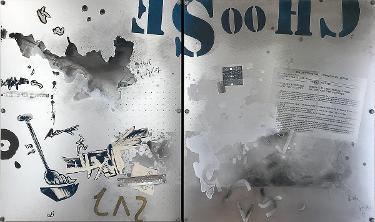 All images are copyrighted © by Rebecca Nolda. The use of any image from this site is prohibited unless prior written permission from the artist is obtained.