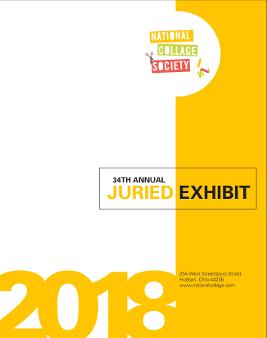 I'm so pleased to be part of the 34th Annual Juried Exhibit for the
National Collage Society
! The catalog is available online--there are some beautiful collage pieces in 2018's show.
Click here
to view a copy of the catalog. (All of the artists are in alphabetical order.)
Cross Reference,
collage on aluminum cradled panels (diptych), 60 x 36

P. K. Williams and I are sharing a space in March for the 33rd season of the Placitas Artists Series. We are excited to be showing our new collaborative work!
I'll update the information for the show as the date gets closer, but you can always check the
PAS website
for up-to-date information.
The series is held at Las Placitas Presbyterian Church, Highway 165, Placitas, NM (approximately 6 mi. east of I-25 after the exit). It combines a concert with an art exhibition, a great opportunity to see some beautiful art and spend a Sunday afternoon listening to wonderful musicians.
Here's a sneak preview of some of the work we'll be showing: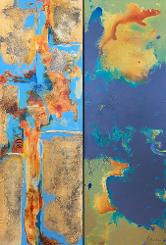 Goat and Chameleon Talk To Each Other
acrylic on canvas (diptych)
36 x 24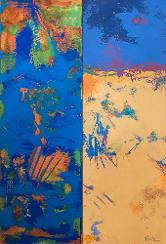 Playing Pick-Up Sticks
acrylic on canvas (diptych)
36 x 24
All images are copyrighted © by Rebecca Nolda. The use of any image from this site is prohibited unless prior written permission from the artist is obtained.