This show just ended--some pictures from the opening are on the right...great time!
This is a body of work that recently traveled to Yavapai College in Arizona (combining work from two themes as Concealed/revealed), and was just shown again close to home! View the catalog here.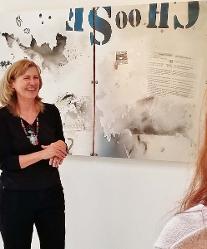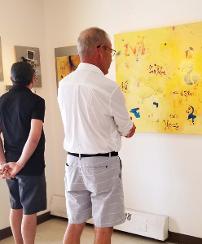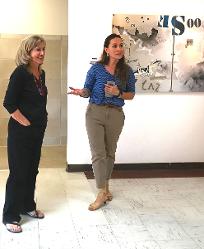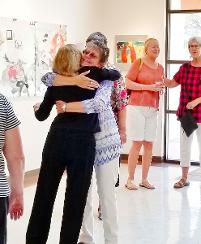 I have a painting in this cool exhibition, opening Friday, Oct 5 at NM EXPO, the Hispanic Arts Building in Albuquerque. The opening reception is from 5:30 to 8:00 pm.
The exhibition is open Wednesdays through Sundays, October 5 thru October 28, 2018.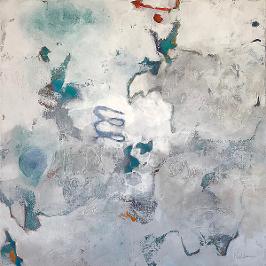 34th Annual Juried Exhibit
I'm excited to have a collage featured in this online exhibit! All of the artwork will be available for viewing
online
in November. Check it out!

I'm fortunate to be one of four artists exhibiting in the month of November in one of my favorite venues! I'll be joining Mary Lee Dereske, Erica Wendel-Oglesby, and P. K. Williams. Stop by and see us!
Sunday, Nov 4 - Friday, Nov 30
Opening reception: 2-3 pm, Nov 25, 2018
Las Placitas Presbyterian Church
Hwy 165 at 7 Paseo de San Antonio
Placitas, NM 87043
The Placitas Artists Series features a concert on November 25 with Willy Sucre and Friends, Piano Quintets.
The concert begins at 3 pm. Tickets are available through the
PAS website
.
All images are copyrighted © by Rebecca Nolda. The use of any image from this site is prohibited unless prior written permission from the artist is obtained.