Many surfaces offer a record of things covered up and things peeking through, layers that conceal paint, symbols, signs, directions, pictures, and writing. In this painting series, I have been working with underlying shapes and content that are immersed in a "soup" that hides their relationships. They feel to me like they are hinting at some story that is never fully revealed because not all of the pieces are available...like a suspension of meaning, but one that invites imagination.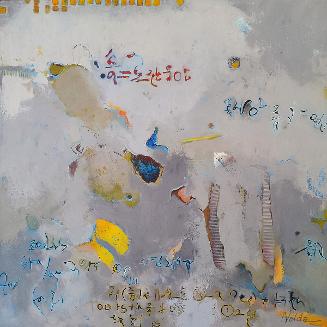 Taking notes
mixed media on gallery-wrapped canvas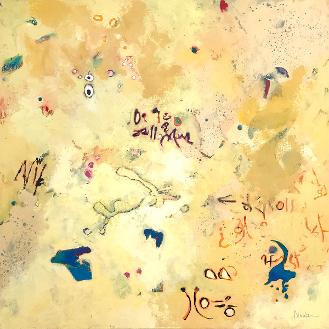 Mental storage, some of it retrievable
mixed media on gallery-wrapped canvas
All images are copyrighted © by Rebecca Nolda. The use of any image from this site is prohibited unless prior written permission from the artist is obtained.